About Us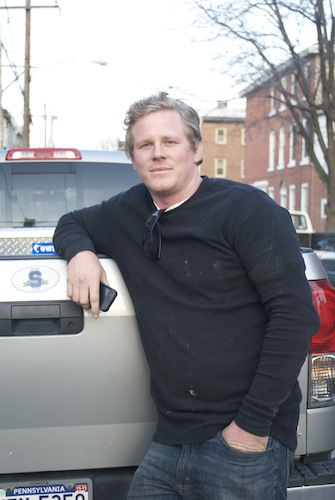 Joel Edwards
Owner/Operator
Joel Edwards' experience in the construction industry began in high school and continued throughout college. While dividing his time between academics , athletics, and social life, Joel also found time to work on projects with electrical contractors, plumbers, carpenters, and steel erectors. He found he was passionate about each of these trades, and he especially valued the customer satisfaction aspect of each project he completed. Immediately after graduating from Penn State in 2006, Joel worked as a project manager in Pennsylvania and New Jersey for a well-known residential builder. He was tasked with assisting homeowners for the duration of the home-building process, from the initial purchase, to product layout, and even pre-construction meetings. In addition to guiding homeowners through the construction process, Joel managed numerous contractors, thus assuring that the house not only exceeded customer expectations, but was also properly built according to UCC codes. After the building process was complete, Joel worked to provide excellent customer service in order to ensure that the customer was completely satisfied with the finished product and regarded the entire building experience as a positive one. Joel's ambition and enthusiasm resulted in his being named one of the top 100 Project Managers in the company Joel now presides as owner and operator of JI Edwards Construction, Inc.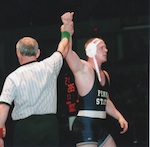 Joel's tireless work ethic, dedication, and motivation stem from his 18-year wrestling career. The discipline and commitment that collegiate wrestling demanded of Joel transformed him into someone willing to face all challenges and overcome all obstacles in order to achieve his goals. It is these traits that ensure that Joel will deliver a quality product and strives to meet every customer's need.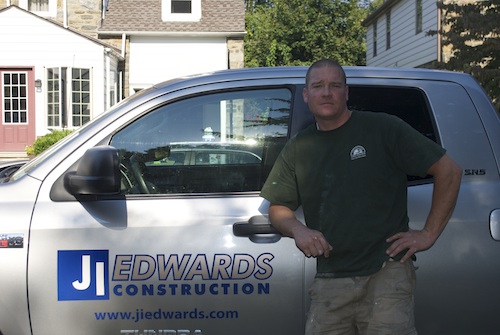 Jason Edwards
Jason Edwards' experience in the construction industry stems from more than 15 years of residential building and remodeling. Jason's attention to detail, expertise, and craftsmanship make him one of the premier carpenters in the tri-state area. One of Jason's most valuable attributes to JI Edwards Construction is his product design and drawing skills. He is extremely proficient in AutoCAD, Home Depot Kitchen Design Program, and other industry leading design programs. Jason's drafting talents enable JI Edwards Construction to present a pictorial viewing of the finished product to potential customers. In addition to his work schedule and his wife and four beautiful children, Jason is obtaining a degree in Civil Engineering. This degree qualifies Jason to review and authenticate building plans and is one of the many reasons why JI Edwards Construction is one of the areas most competitive design builders.